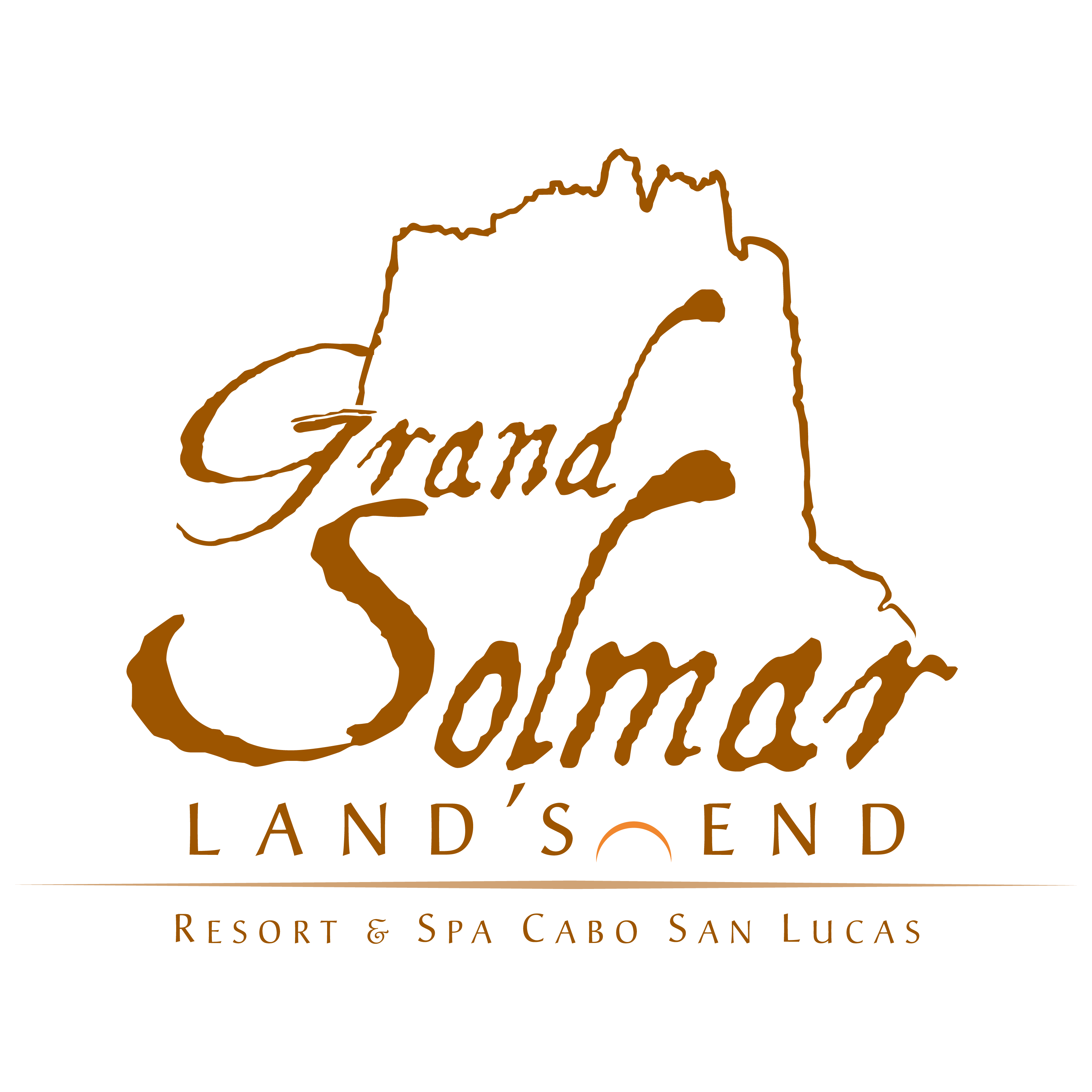 PRE-ARRIVAL CARD / TARJETA DE PRE-LLEGADA
The following information must be filled 2 to 5 days before your check-in day.
Important information before filling the form:
If  you  are not the person  using this reservation, please  be informed that reservations names are updated only by a
Guest Registration Form provided by the Reservations Center. 1-866-978-2578
Información importante antes de completar el formulario:
Si usted no es la persona que utiliza esta reserva, tenga en cuenta que los nombres de las reservas se actualizan
únicamente mediante un formulario de registro de invitado proporcionado por el Centro de reservas. 1-866-978-2578
Terms and Conditions
All room charges must show the same signature registered in this card. Please remember we are a cash-free resort. We invite you to charge your room or use your credit card. I agree and authorize Grand Solmar Land´s End Resort to charge the total amount of my hotel bill to the credit card I left upon my arrival. Unused services contracted are not refundable. We would like to remind you that our rooms, pools, restaurants and bars are all NON-SMOKING. According to Mexican Law, all common areas including rooms are smoke-free areas to protect against second-hand smoke exposure. Please ask for the designated areas for smoking. The lack of compliance with any of the hotel rules and regulations of the Hotel, may result in early termination of your stay. Please refrain from walking on the shore, swimming, or surf in the ocean. The beach is not part of any Solmar property. Waves and tides can be both dangerous and unpredictable. For your own safety, we recommend extreme caution at the beach area. "I accept and understand that the hotel is not responsible for any injury or incident that may occur to me or any member of my travel party at the beach, for ignoring both this written and other posted recommendations. The hotel is not responsible for any loss, damage or theft of cash, jewelry or other valuables left unattended in the room. Safe deposit boxes are available free of charge for the safekeeping of these items and have been installed in all hotel units to provide comfort to all guests to secure values. You have a tolerance time of 60 minutes after check-out time. In order to ensure every guest enjoys the privileged relaxing ambiance at our resort  we kindly ask you to refrain from taking food, drinks, thermos, or portable music players to the pool area. Also, as a courtesy to other guests, saving or reserving pool chairs is not permitted. Please note that unattended objects will be removed. We appreciate your collaboration in following the resort etiquette.
Términos y Condiciones
Términos y condiciones: Todos los cargos a su suite deben mostrar la firma registrada en esta tarjeta. Por favor recuerde que somos un resort libre de efectivo, por lo que lo invitamos a cargar los gastos a su suite o pagar con su tarjeta de crédito. Estoy de acuerdo y autorizo a Grand Solmar Land´s End Resort a cargar el total de mi estado de cuenta a la tarjeta de crédito que he firmado al checar entrada. Los servicios contratados no utilizados, no son reembolsables. Le recordamos que nuestras habitaciones, albercas, restaurantes y bares son área de NO FUMAR, esto debido a regulaciones para la protección contra el humo del tabaco. Favor de preguntar por las áreas designadas para fumar. La falta del cumplimiento del reglamento del Hotel puede resultar en la terminación anticipada de su estancia. Favor de abstenerse de caminar en la orilla de la playa, surfear o nadar en el mar. La playa no es parte de la propiedad de Solmar. El oleaje, resaca y marejadas son peligrosas e impredecibles. Por su propia seguridad recomendamos extreme sus precauciones en el área de la playa. Yo acepto que el hotel no es responsable de cualquier lesión o incidente que me pase a mi o a mis acompañantes en la playa al ignorar estas indicaciones. El hotel no se hace responsable por ningún valor dejado fuera de la caja de seguridad. Le recomendamos utilizar nuestras cajas de seguridad disponibles en todas las habitaciones del hotel. Usted tiene derecho a un periodo de tolerancia de 60 minutos a partir de la hora de salida indicado. A fin de garantizar que todos nuestros huéspedes disfruten de la privilegiada atmósfera de relajación de nuestro resort, le pedimos atentamente que evite llevar consigo alimentos, bebidas, termos o reproductores de música al área de alberca. Por respeto a otros huéspedes, el apartado de camastros no está permitido. Por favor considere que los objetos que permanezcan desatendidos serán retirados. Agradecemos su colaboración para seguir esta etiqueta.